Research unit for forensic psychology
There is a need for awareness and knowledge of forensic psychology in today's society and particularly within the legal context. Psychologists take part in many different functions in the legal process, for example in criminal investigations, court proceedings and rehabilitation/treatment settings.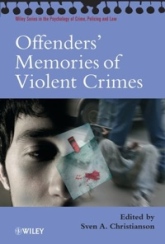 Especially high profile criminal cases have resulted in a greater common interest in the area of forensic psychology, and created a demand for expert knowledge from research and education within the field.
Last updated: December 19, 2011
Page editor: Henrik Dunér
Source: Research unit for forensic psychology