Grant to project regarding practice-oriented research into mental illness 2019
The Applied Developmental Science (ADS) Research Group, co-led by Laura Ferrer-Wreder and Lilianne Eninger, Department of Psychology, has been granted 3.900 000:- for practice-oriented research into mental illness by Forte.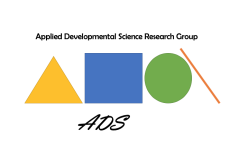 Forte – Swedish Research Council for Health, Working Life and Welfare – has approved a grant for the project "Early social emotional competence promotion and its prospective importance to preventing later mental illness".
The Department of Psychology asked Laura Ferrer-Wreder and Lilianne Eninger, heads of the ADS research program, to briefly explain what the research project is about.

What is the overall purpose of this research project?
This project concerns social emotional development, mental health, and academic performance of cohort Swedish children who took part, as 4 and 5 year olds, in a randomized controlled trial of a teacher implemented universal social emotional learning intervention called preschool Promoting Alternative THinking Strategies (PATHS). In this project, assessment is multi-method, multi-informant, and multi-level (individual and context). This study adds a new, comprehensive wave of data collection when the PATHS children are 12-13 years old and adds a matched general population sample of 12-13 year olds. This project is unique in its efforts to identify the ways in which children's SEC, mental health, and socio-structural conditions interact and can be influential to the etiology of mental illness. Another focus of the project is on estimating the economic value of changes in SEC over time. A new generation of interventions is needed that go beyond the demonstration of short-term utility to show lasting, added value in wide ranging but developmentally connected targets for change, including the prevention of mental illness.

Read more about the research in applied developmental science (ADS)
Read more about Laura Ferrer-Wreder
Read more about Lilianne Eninger

Last updated: December 2, 2019
Page editor: Philip Stenström
Source: Psykologiska institutionen